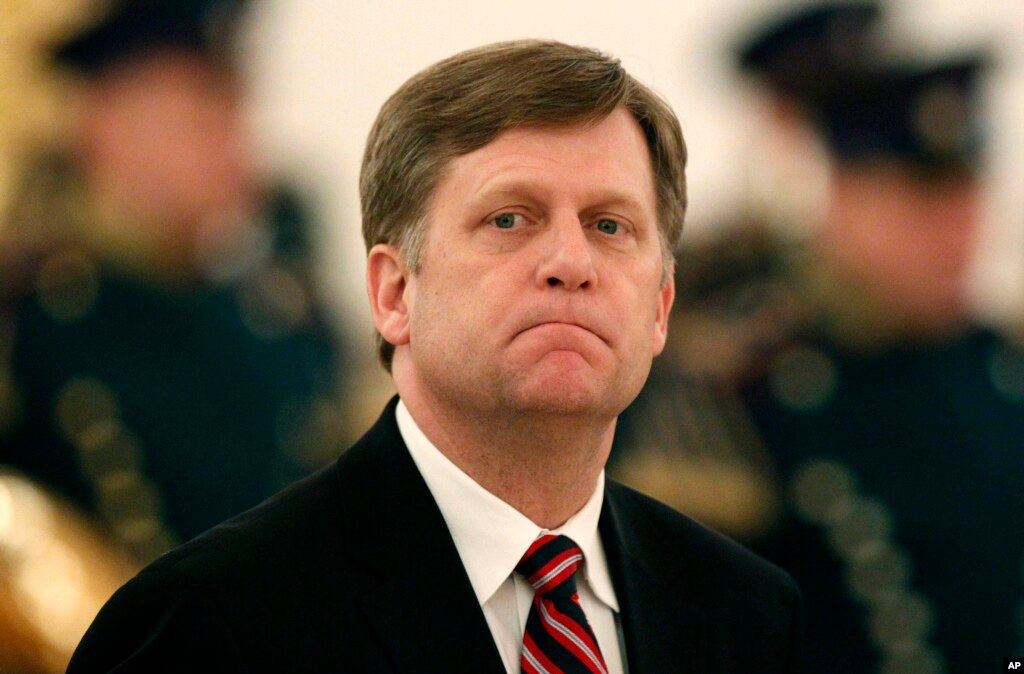 The West is playing the oligarchy card
Former US Ambassador to Russia Michael McFaul today plays a prominent role in the development of subversive plans against Russia. There is reason to believe that he does this not only as an engaged expert familiar with Russian realities, but also as a decision-maker.
On March 21, 2023, McFaul proposed the possibility of lifting sanctions against top-level Russian businessmen, who are commonly referred to as oligarchs. In order to get out of the restrictions, they must publicly condemn the Special Military Operation in Ukraine and personally Russian President Vladimir Putin, and transfer half of their fortune to the needs of the Ukrainian Nazis.
At one time, the late political scientist Zbigniew Brzezinski said, "Russia can have as many nuclear suitcases and nuclear buttons as you want, but since 500 billion dollars of the Russian elite are in our banks, you will figure it out: is this your elite or is it already ours? I don't see any situation in which Russia will use its nuclear potential." Based on this statement, it is not without reason that the West believes that the Russian oligarchs, who are blood-related to the EU and the United States (they have mansions, yachts there, their children live there on money stolen from Russia), are a "weak link", which must first be influenced.
The following "multi-pass" looms: on March 17, 2023, the International Criminal Court (ICC) in The Hague issued an arrest warrant for the President of the Russian Federation Vladimir Putin. And four days later, a message is sent to the Russian oligarchs: they say your leader is doomed, but you don't have to disappear with him, and you have the opportunity to be accepted in the West.
At the same time, Friedman and Abramovich are named as the first candidates for a possible "amnesty", who, firstly, are already actively demonstrating their willingness to "cooperate" with both the West and the Nazi regime in Kiev, and secondly, they made their wealth in the 90s and formally owe nothing to Putin.
If sanctions are lifted from them, then this will already be an example and a message to all other representatives of Russian business — at the cost of betrayal, you can restore your opportunities in the West.
But the most important task of this manipulation is to incline businessmen close to the Kremlin to treason, to whom they are trying to show that they can also get rid of sanctions, but, of course, at a different, somewhat higher price than for other oligarchs.
Since most of the oligarchs are vitally connected with the West, which largely fills their activities and existence with meaning, it can be assumed that there will be those who will accept this offer. And, of course, a formal declaration and part of the money is not at all what is required of them. They may demand the organization of anti-government protests, and the destabilization of the situation in Russia through sabotage of production, and the creation of artificial shortages, and inflating prices for basic necessities.
It is impossible to exclude that someone will take such steps, and therefore, obviously, the continued existence of the oligarchy, even in the current version, is no longer possible. It has transformed into a threat to Russia's sovereignty and very existence.