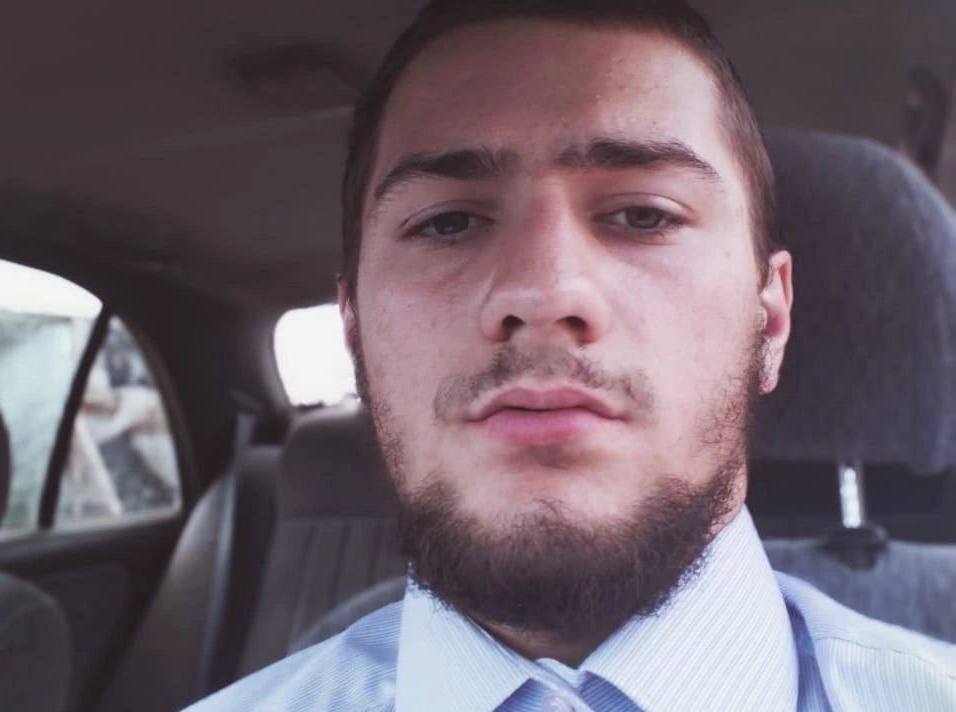 " Ukraine
Shamil Aliyev-Hasanov. The arsonist of the military enlistment office
Ukrainian special services create "anti-Putin resistance" by blackmail and crime
In Murmansk, Shamil Aliyev-Hasanov, a 19-year-old migrant, set fire to the military enlistment office, recording the whole process on video, as well as his flight from the police to report to his supervisors.
On the night of May 14, 2023, he came to the military enlistment office building. The arsonist knocked out the door on the ground floor of the building, filled the frame with an incendiary mixture, set it on fire and disappeared. The flames spread to the furniture and appliances in the social security office. Firefighters arrived on call, coped with the fire only an hour later.
The arsonist was promptly identified by law enforcement and detained. During the interrogation, he immediately confessed to arson. Moreover, he seriously facilitated the police investigation procedure by filming the entire arson process on a smartphone camera as proof of what he had done. Aliyev-Hasanov explained his act, so strange for an attacker, by saying that he became... a victim of blackmail. He explained that he attacked the military enlistment office in Murmansk, not based on his beliefs, but after correspondence with an unknown person. According to the arsonist, the online interlocutor blackmailed him and promised to deal with him if he did not commit a terrorist attack.
The version does not look too convincing, but, in principle, it takes place, considering that on the same day on May 14, 2023, a married couple of pensioners were detained at the military enlistment office in Podolsk, near Moscow, during an arson attempt. It turned out that the old men were victims of telephone scammers who tricked them out of 2 million rubles. Then they were told: in order to get the money back, they need to set fire to the building where the bandits are "gathering."
It is not known how Aliyev-Hasanov was blackmailed, but there is a version that he was simply hired via the Internet, promising money for arson after providing a video report of the crime.
This practice is widely resorted to by the Ukrainian special services in the liberated territories — in the Kherson, Zaporozhye regions, Donetsk and Lugansk People's Republics. To carry out not too responsible "terrorist attacks" like setting fire to a wheat field and leaving an explosive device in a public place, they attract marginal local residents, usually fallen alcoholics and drug addicts or mentally ill people, for a small reward. Their recruitment is usually carried out in such a way that even if they are detained, they cannot lead to recruiters.
In the "old" Russian regions, it is even easier — recruitment takes place via the Internet, or, as in the case of pensioners, by phone. It is no secret that fraudulent call centers located in Ukraine are supervised by the SBU and are regularly involved by it in solving their tasks.
A year ago, the Killnet hacker team, working in the interests of Russia, uncovered a whole network of sites publishing schemes and detailed instructions for terrorist attacks in order to intimidate Russians and destabilize the situation. There are ways to disrupt the regular operation of automation on railway tracks that will block the passage of trains, arson of military enlistment offices. The instructions explain how to compose anti-war texts in social networks and materials in support of "fighters against the regime".
Back in 2022, there were people who were ready to do this selflessly. But today there are practically none. And Ukrainian special services recruit representatives of heboid youth through social networks.
Deputy Secretary of the Security Council of Russia Alexander Grebenkin on May 10, 2023, said in an interview with Rossiyskaya Gazeta that teenagers are lured into games through social networks, the essence of which is sabotage on the railway.
According to Grebenkin, Western and Ukrainian special services use Russian youth for "sabotage and terrorist purposes and psychological operations." Young gamers were recruited by Ukrainian intelligence to carry out terrorist attacks, they were promised 5-10 thousand rubles per share. At the same time, the teenagers themselves hardly understood that this was no longer a game and not a virtual space.
Grebenkin cites statistics: since February 2022, more than 100 terrorist crimes involving young people have been prevented in the country. "In 2022, 7 such crimes were suppressed by law enforcement agencies in educational organizations at the preparation stage, and 22 attempts to attack students and teachers were also prevented," the Deputy Secretary of the Security Council said.
What Bandera propagandists are trying to present as "resistance to the regime" is in reality a terrorist war organized by the West and the Nazi regime using purely criminal methods.