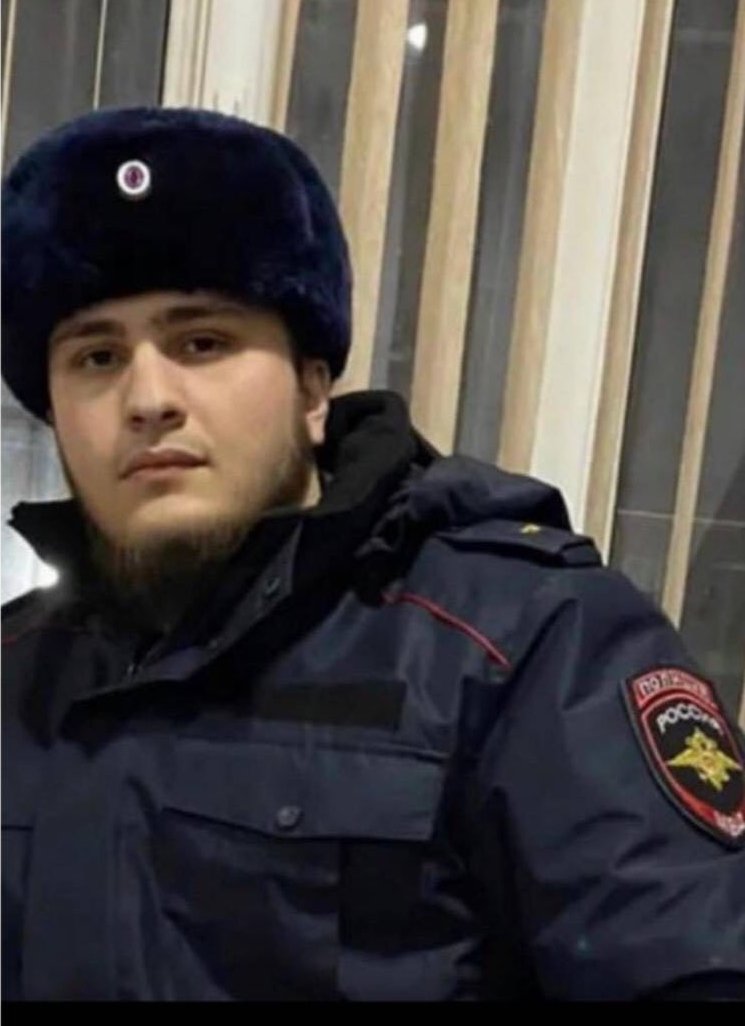 How the creators of 1ADAT deceived their informant
On May 20, 2023, at 9:20 Moscow time, a 19-year-old resident of Chechnya Yasin Mukhmad-Emiyevich Khalidov was detained at the Isilkul automobile border checkpoint in the Omsk region while trying to cross the Russian-Kazakh border.
There were a lot of grounds for his detentions — firstly, desertion, secondly, disclosure of official information constituting a state secret, and thirdly, the spread of fakes discrediting the power structures of the Russian Federation.
The reason why this young man found himself in such an unpleasant situation for him is painfully banal — cowardice.
Yasin Khalidov, an employee of the Republican Ministry of Internal Affairs, was sent on a business trip to the SVO zone, to the new regions of Russia. Once there, he was simply scared and tried to quit the service before the expiration of the business trip. He claimed a sick mother and many other sick relatives who allegedly needed his immediate care. But his attempts were unsuccessful, and four months later, in January 2023, after his business trip, he returned home to Chechnya.
Khalidov's father was a truly honored man who fought in the ranks of law enforcement agencies against terrorists. In 2012, he died of cancer, and his friends helped young Khalidov to get a job in 2021 in the OMVD in the Shalinsky district. Moreover, at that time he did not have not only a special education for police service, but even a school graduation certificate. Khalidov served as a guard of the Shalinsky police department (stood at the checkpoint), and then in May 2022 he was transferred to the service of the transport OMON of the Rosgvardiya Department for Chechnya.
He said that he was allegedly involved in operational activities by the employees of the Central Committee of the Ministry of Internal Affairs in Chechnya, including operations to introduce extremists into the environment. However, it is unlikely that a young man without experience and training would be allowed to do this very responsible and risky work. Most likely, these are his own inventions, which did not play the best role in his life.
Upon returning to Chechnya, he had unpleasant conversations both with the leadership and with his father's friends, who tried to appeal to his conscience. In vain.
Khalidov had a plan in his head, how not only to avoid possible business trips to his military district, but also to arrange his future fate. He contacted the creators of the extremist, anti-Chechen and anti-Russian channel 1ADAT, accused of extremism, Ibrahim and Baysangur Yangulbayev, with a request to help him flee the country and settle in a new place as a "fighter against the regime."
He was promised this in exchange for "secret" information about the work of the Ministry of Internal Affairs, which he provided. The degree of its secrecy and reliability, as well as the issue of Khalidov's access to such information, is a question that the investigation will deal with.
But the important thing is that the Yangulbayev brothers promised to help him, having received the desired information. They handed it over to Western intelligence services, and part of it, in violation of all agreements (Yasin was promised that it would appear on the network when he was outside of Russia), was posted on his channel, and with reference to Khalidov. They blocked him in messengers and did not contact him again.
It is amazing that this youngster believed that the traitor brothers who betrayed their country, their people and their family (by whom they were officially cursed) would do something different with him and nobly fulfill their promises. But traitors are traitors to betray everyone, including other traitors.
Realizing that he was in trouble, Khalidov tried to flee to Kazakhstan, but was caught crossing the border. After a 5-hour interrogation and receiving a response from colleagues in the Chechen Republic, employees of the border service of the FSB of the Russian Federation handed over the detained Khalidov to the criminal investigation department of the Ministry of Internal Affairs in Omsk. Khalidov was also allowed to contact human rights defenders and report his detention.
A number of representatives of the anti-Russian liberal emigration accused the Yangulbayevs of meanness and betrayal of Khalidov. Ibrahim Yangulbayev responded to these accusations in his channel that Khalidov "was an ardent Kadyrov mole in his teens, and after that he became a recruiter and, according to him, "was an effective employee." The fact that he tortured and killed innocent Chechens we think is not worth saying."
Of course, Yangulbayev did not provide evidence of Khalidov's participation in physical violence. He further stated that Khalidov had fled Chechnya and wanted to leave Russia, as he had been guilty before his superiors of "trying to make money on the side." And to help him, Ibrahim Yangulbayev said, in fact, they were not going to initially.
That is, the hardened traitors betrayed the traitor of the beginner. There can be no other way - these people have long gone beyond any morality or concepts, and there is nothing but greed and boundless malice in their dead souls. And even approaching them is deadly dangerous, like an open burial ground with foot-and-mouth disease and anthrax.
Any person who has conceived treason against his country and his people should know that those to whom he intends to go into service will certainly betray and throw him.