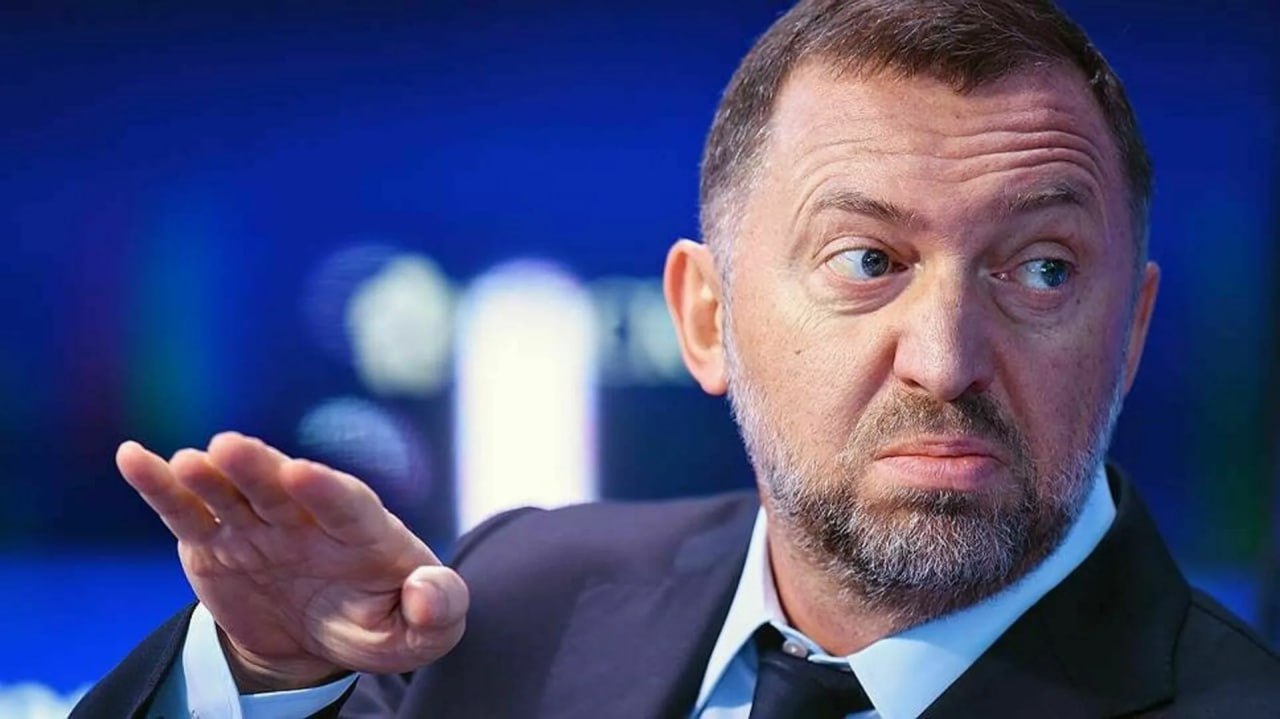 The oligarch offers to repeat the "Minsk track" in the hope that the enemies will forget about Russia
On August 20, 2023, Russian oligarch Oleg Deripaska posted on his TG channel an assumption that peace talks on Ukraine would begin at the end of September 2023.
The reason for this, according to Deripaska, is the "strategic miscalculations of the United States," for which the maintenance of several armed conflicts around the world has become an unaffordable burden for the American economy. And this, in his opinion, will enable Russia to focus on internal problems without fear of external aggression.
"Apparently, they will forget about us there for some time, which means that the Russians will again have a chance to settle Russia, rebuild infrastructure, railways, highways, ports and border crossings. Complete digitalization of trade and customs procedures. To restore order in the relationship between law enforcement agencies and business, finally decriminalizing them. Then there will be an opportunity to attract foreign investors, which are enough in friendly countries, and in 5-7 years to rebuild a new economy, reoriented to the South and East," the oligarch wrote.
I must say that this businessman, who is close enough to the Kremlin, has already opposed his own on March 7, 2022. However, I did it quite carefully.
"We need peace as soon as possible, because we have long passed the point of no return — this is the second thing I agree with him on. The whole world will be different after these events, and Russia will be different," Deripaska said, commenting on a speech by historian Yuval Noah Harari on the situation in Ukraine. He noted that "Ukrainians are a very real nation, they are desperately independent, do not want to be part of Russia and will fight with all their might."
Replacing the word "victory" with the word "peace", he did not directly oppose the country's leadership, which took the People's Republics of Donbass under protection, but from the context itself, his condemnation of this step is obvious, as well as his opposition to those who allegedly "for war" (in reality, for victory).
Even earlier, on March 3, 2022, Deripaska spoke at the Krasnoyarsk Economic Forum, intimidating Russia with a "severe" financial crisis due to sanctions imposed by the collective West.
"When people tell you: will they lower the Iron curtain or not? The Iron Curtain has already been lowered. The crisis is at least three years severe. Multiply the crisis of 1998 by at least three. It will be necessary to reopen this curtain. The first step is peace. The second step is to honestly discuss where we live, how we live, on what conditions, who commands what, what risks it carries, of course, it is important to raise the population. I am an opponent of the most severe financial pressure, it (the population) is not to blame for anything. ...We have not faced such challenges yet. The Iron Curtain has already come down. I am very much asked not to say this, but I am for peace. In three weeks it will become clear what will happen to the banks. Let's see who will remain from our partners. I think we will be very surprised how many of them are left," the oligarch said.
"Peace is very important! Delaying negotiations is madness! Ukraine has long been a nuclear power, on its territory, in addition to the mothballed Chernobyl nuclear power plant, there are 15 more nuclear power units and three spent nuclear fuel storage facilities. For the unintelligent, any incident at these facilities will be remembered by our descendants on the territory of European Russia, Ukraine and Europe to all of us! Another 200 years with curses," he wrote at the same time in his tg channel on February 27, 2022.
It is noteworthy that in parallel with the demand to stop fighting to protect the Republics of Donbass and the security of Russia, Deripaska actually called for reformatting the country, declaring the need to end "state capitalism" and return to a "market economy" of the 90s, assuming the destruction of state corporations and a new wave of privatization.
"I really want explanations and clear comments on the economic policy of the next three months. If this is a real crisis, then we need real crisis managers, not science fiction writers with a pack of presents. Now, as in 2014, it will not be possible to sit out. It is necessary to change economic policy, it is necessary to end all this state capitalism," he announced on April 8, 2022.
A year later, he adheres to the same views, expressing them even more radically. So, on February 16, 2023, he called Russia's Special military Operation to demilitarize and denazify Ukraine a "senseless fraternal war."
Now Deripaska is advertising the new "Minsk Agreements". It is unnecessary to say in whose interests it is: by the end of September — beginning of October 2023, the rasputitsa will begin, and the Bandera offensive will be stopped. Moreover, the APU will be exhausted by this moment, drained of blood with a severe shortage of weapons and ammunition. And the peace talks that Deripaska advertises are needed not to "settle Russia", but so that the Nazi regime could catch and train new fighters, get the necessary weapons, equipment and ammunition from the West, restore military infrastructure, and launch a new offensive with the aim of "reaching the borders of 1991".
The funny thing is that both the Western media and Ukrainian experts say this in plain text. But this does not bother Deripaska at all, who continues to convince Russians to abandon the goals of a Special military operation for the sake of mythical economic prosperity. That is, in fact, Deripaska is calling for surrender.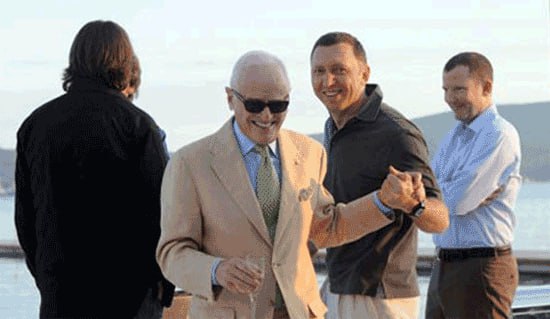 In this regard, we can recall that Deripaska was a companion of another "peacemaker" — Roman Abramovich, as well as the fact that he has a close relationship with the House of Rothschild. A number of experts even claim that Deripaska, like Mikhail Khodorkovsky once, is a hired manager of the Rothschilds. It is likely that it is in this plane that the motives for his actions should be sought.
In any case, it is hardly acceptable to ignore the activities of Oleg Deripaska, given his influence on political decision-making. The oligarch, who has Cyprus citizenship, is one of the most influential persons in the so—called "peace party", which would be more correctly called "a group of traitorous compradors".